Free offer! New toothbrush and toothpaste given to every new patient after dental cleaning completed.
Dental Service Areas
Palo Alto Dentist serves the following areas: Palo Alto Dentist | Dentist Palo Alto | Palo Alto Dentistry | Cupertino Dentist | Mountain View Dentistry | Menlo Park Dentist | Sunnyvale Dentistry | sitemap
The Trusted Palo Alto Dentist for All Your Needs
Keep yourself smiling with regular visits to experienced Palo Alto dentist Rabindra Sahdev, D.D.S. As a trusted and gentle dentistry provider, we will get to know you on a dental - and personal - basis. We're dedicated to providing you with compassionate, gentle and affordable dentistry.
At Palo Alto Dentist we have years of experience in everything from routine dental checkups, fillings, and teeth cleaning to treating more complex dental problems.
Call now to schedule an appointment at (650) 566-0999 or just fill out our simple online form. Please don't hesitate to contact Palo Alto Dentist if you have any questions. We are here to help, and look forward to speaking with you!
Palo Alto Dentist
882C Emerson Street
Palo Alto, CA 94301
General Info: (650) 566-0999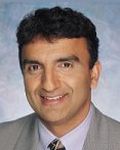 Dr. Rabindra Sahdev
Dr. Jyoti Sahdev
more info »